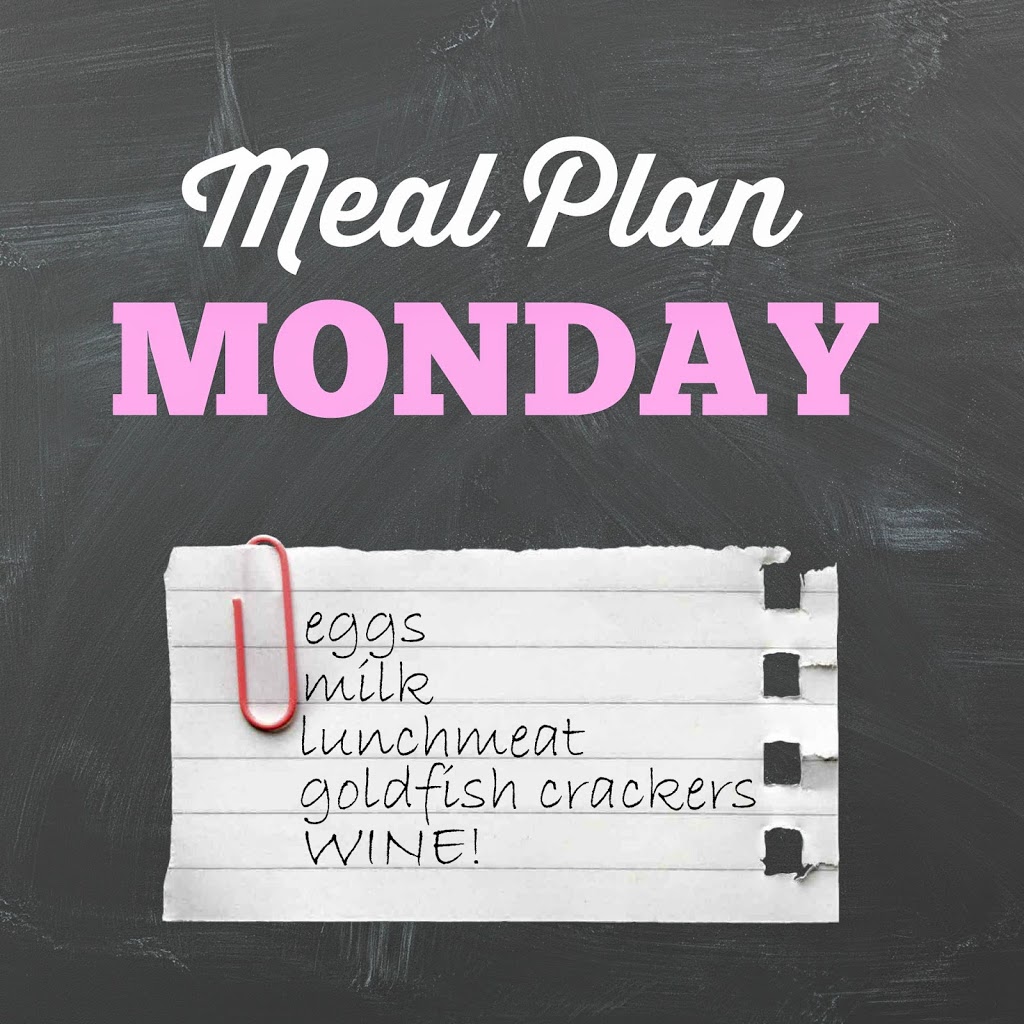 I think I need a day off from our weekend! It was pretty busy with me back to work at the Marlins on Saturday, and then we had a family party for my husband's birthday Sunday. Luckily we have some leftovers, and a semi-light work week this week.
Here's what's on the menu this week!
MONDAY – Leftovers! We have lots of tenderloin and potatoes from Sunday dinner.
TUESDAY – Balsamic Pear and Portobello Slow Cooker Chicken. Sarah from Play 2 Learn with Sarah linked to this last week, and it sounds so good!
WEDNESDAY – Arroz Con Pollo with VIGO Yellow Rice and Peas. (This is super quick to prepare and the kids love it for lunch the next day!)
Lower Carb Meal Option – Chicken Salad with guacamole and salsa.
THURSDAY – Sweet Chili Glazed and Walnut Crusted Tilapia with Roasted Asparagus. Fingers crossed the kids will eat any portion of this, might need to add some couscous or rice on the side.
FRIDAY – Pizza night!
SATURDAY – The goal is to make this divine looking Mixed Green Salad with Mandarins, Toasted Almonds & Sesame Vinaigrette.  Our girls won't eat salad, but they do love almonds, oranges and grilled chicken.
SUNDAY – I try to make a big Sunday dinner, but I'm thinking Italian Sliders from Whole Foods as a shortcut with fresh corn on the cob and some fruit sounds good. Eating out sounds even better!
No muffins this week since I totally overdosed on this red velvet cake with cream cheese frosting I made for my husband's birthday.
Hope you find some good meal ideas for your family here!
If you are looking for gluten free options though please try Sarah's meal plan at Play 2 Learn with Sarah.
Or Elizabeth at Rockabye Parents has easy dinners for single parents.
You can always buy your own awesome meal planner from Carrie Elle!