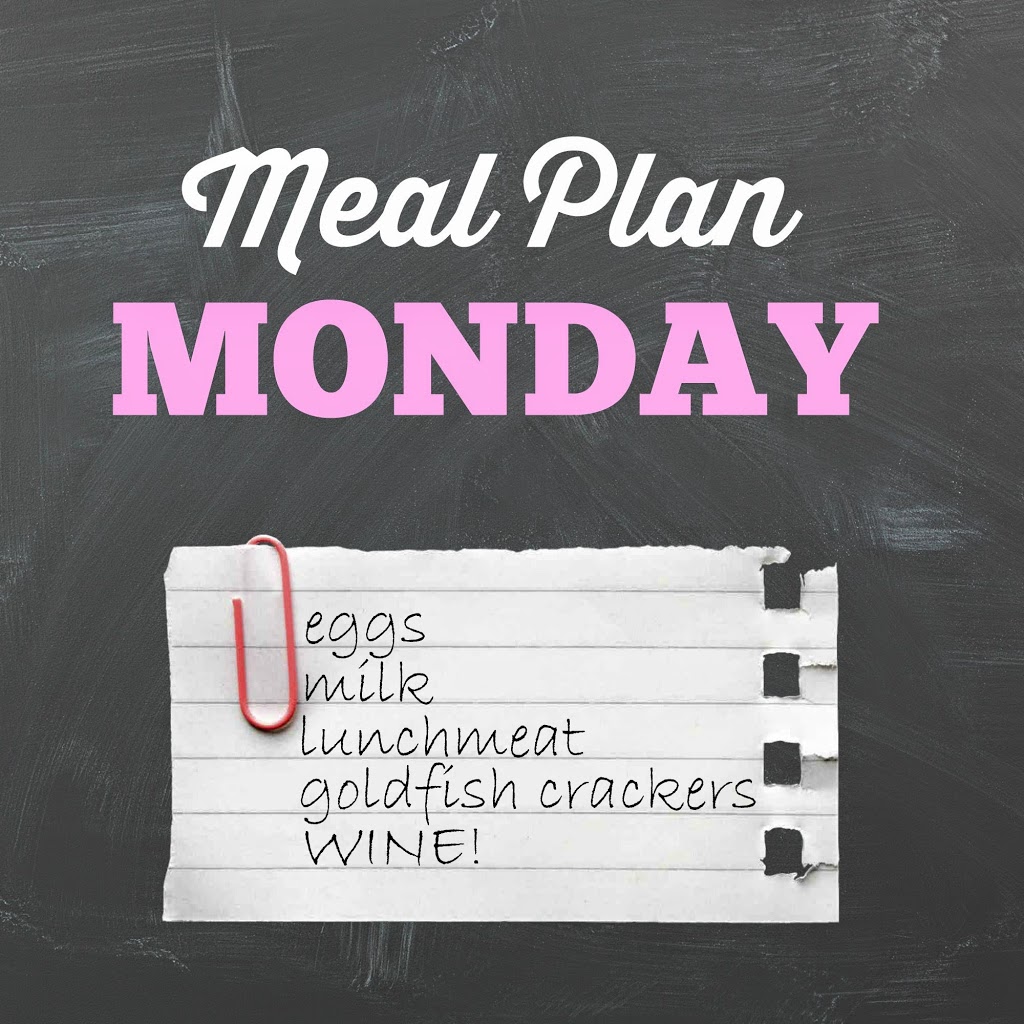 I loathe Mondays and grocery shopping. And as my husband likes to point out, frequently, we waste a lot of food. I rarely have time to shower, much less plan meals for a week. But I'm finally going to do it. I am taking a page out of a few other bloggers playbooks and finally coming up with a plan. (can you hear the choir singing Alleluia?!) And since we've started the Chicken Nugget Experiment, I need mucho kid friendly meal ideas now more than ever!
Both my daughter and I have dairy allergies, so we avoid it when we can. So here's what I'm hoping to do cook up this week.
WEEKLY MEAL PLAN
Monday – Leftovers. What? Yep you heard me. I like to make a big Sunday dinner, so on the menu tonight is leftover roasted turkey breast, green beans, and corn casserole.
Tuesday – Baked Garlic Parmesan Chicken, Zuchinni and Carrot Fries, and a grain for the kids. Maybe couscous or rice.
Wednesday – Spaghetti Night. I made my meat sauce last week and froze an extra portion. I like Gia Russa Tomato & Basil sauce, and I add grass fed ground beef, onion, spinach, oregano, and sea salt. Easy way to sneak in veggies! It's nice to make this in big batches and freeze portions for a few weeks.
Thursday – Arroz con Pollo with peas. I buy the VIGO Yellow Rice at Costco, the girls love it! We add chicken and either make chop chops with guacamole, salsa, lettuce and tortilla chips, or just add chicken and peas. This is a staple.
Friday – Pizza. We make our own with the Italian Pizza Dough at Publix! And afterwards watch a movie with popcorn and m&m's. This is my favorite tradition!
Saturday – Marinated flank steaks, mashed potatoes, and salad. Love weekend barbeque time when Daddy is in town! Bonus…he's cooking.
Sunday – Pulled Pork sandwiches in the crock pot.
I try not to eat grains after 6pm, sticking to a protein and veggies for dinner. Sometimes I just sub a salad if I have to. And this week is especially busy with me working three Miami HEAT broadcasts and finishing up my first Marlins show, so fingers crossed we can actually stick to this. Otherwise, it's Chick-fil-a or my personal favorite Cheesecake Factory! Seriously, I need to learn how to make the Thai Chicken Lettuce Wraps. Maybe I'll try that next week!
My friend Elizabeth at Rockabye Parents is also starting simple meal plans so check her out! And if you need Gluten Free ideas try Play 2 Learn with Sarah, she has lots of meals to keep your littles happy!
Hope this helps you…and us! Can't wait to hear feedback…what's your go-to weeknight simple recipe?