Looking for an easy treat to make with the little ones? These 3 ingredient cookies are delicious, sweet, moist, healthy, and most importantly simple! I wish I could link to the originator of this recipe, but our babysitter made them one day and I was super impressed.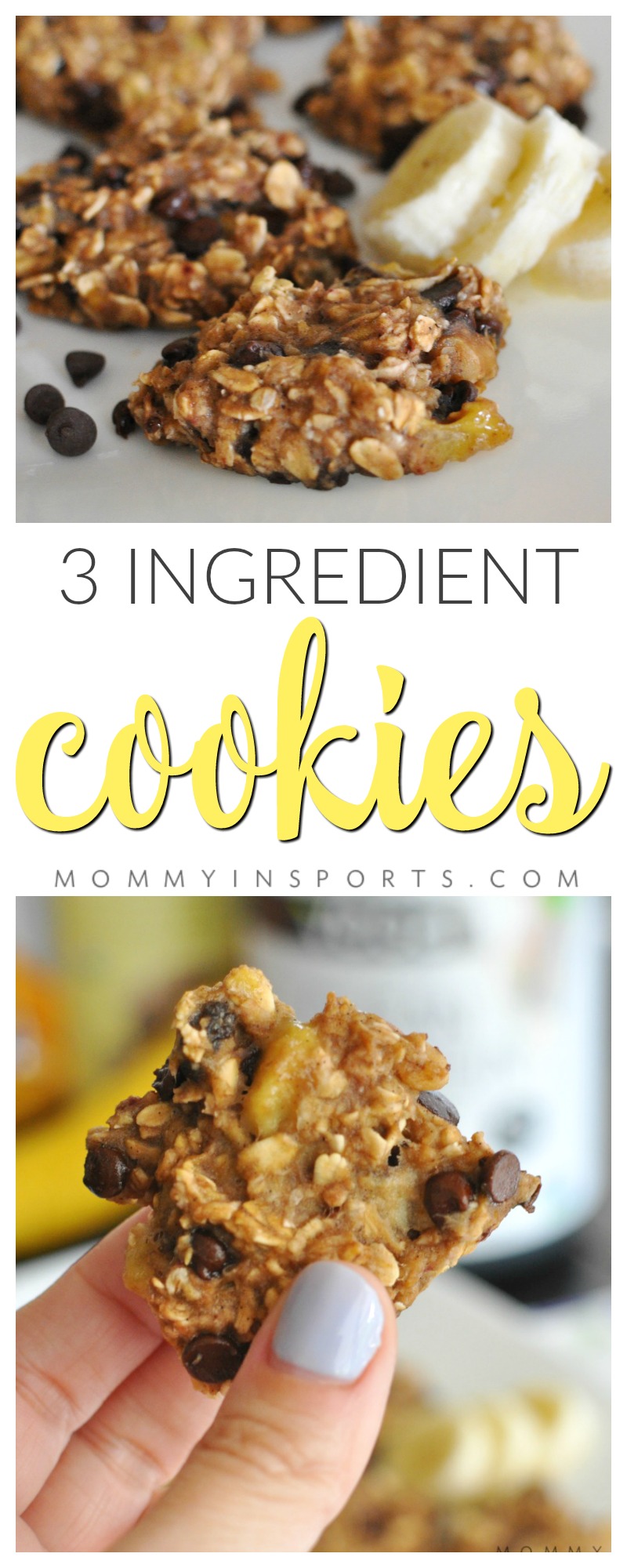 So what are the three ingredients that will wow your kids?
3 ingredient cookies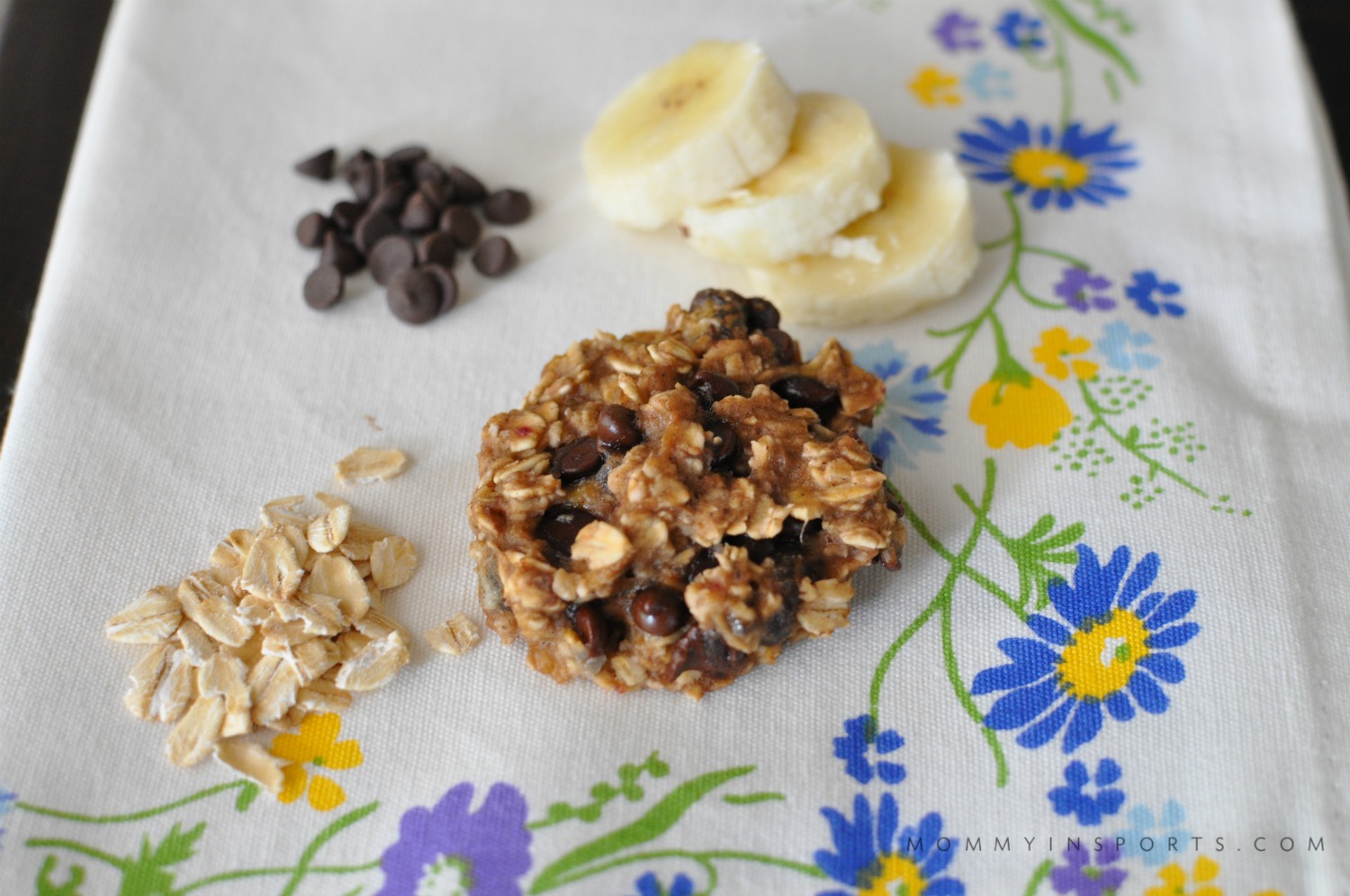 1 cup oatmeal – or 3 packets of instant oatmeal
2 ripe mashed bananas
1/3 cup mix-in, I chose Enjoy Life Dairy Free Chocolate Chips
Told you it was simple! We whip these up in the morning for breakfast and add raisins instead of chocolate chips, or add walnuts for my hubby. You really can do anything with this recipe, and adjust to your taste buds. We've used instant Maple Walnut, and Raisin, Date, and Walnut oatmeal so far, and all were delicious! I even tried Irish Oats and Gluten Free varieties for me!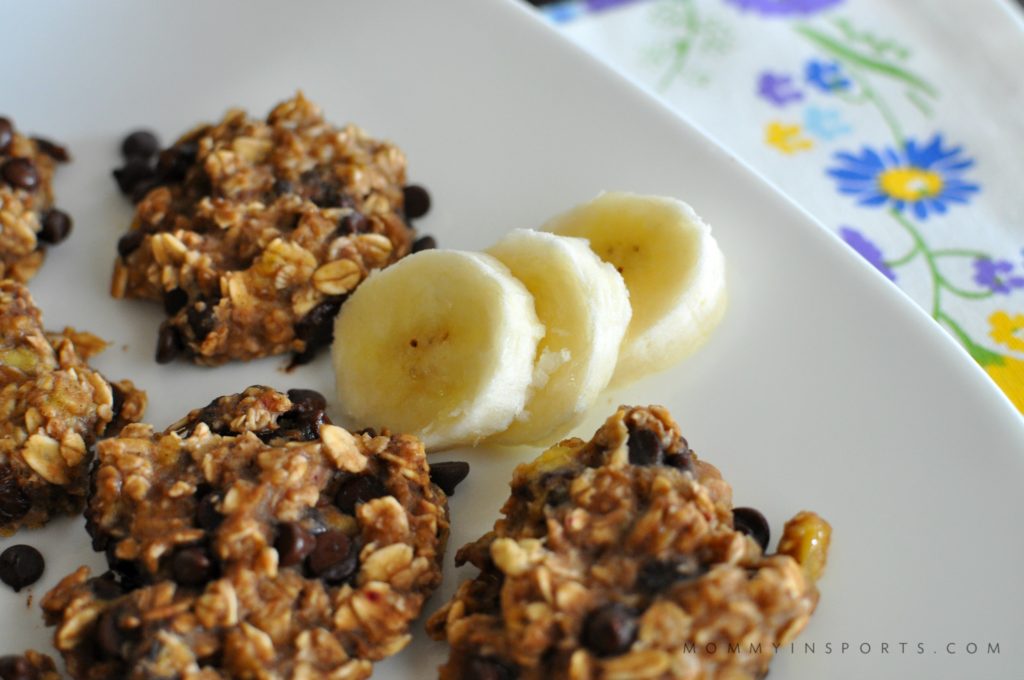 And to get some protein in our girls, I've even added a 1/2 scoop of our favorite new Vega Chocolate Clean Protein! They make them extra-chocolatey and so yummy! And if you're scared of giving your kids protein, no worries, Vega is an amazing plant-based option. It's filled with 25 grams of complete, premium, plant-based protein blend made from pea, hemp, alfalfa, and pumpkin. And clean means:
Non-GMO Project Verified
Gluten-free
Vegan certified
Made without dairy or soy
No artificial, flavors, colors, or sweeteners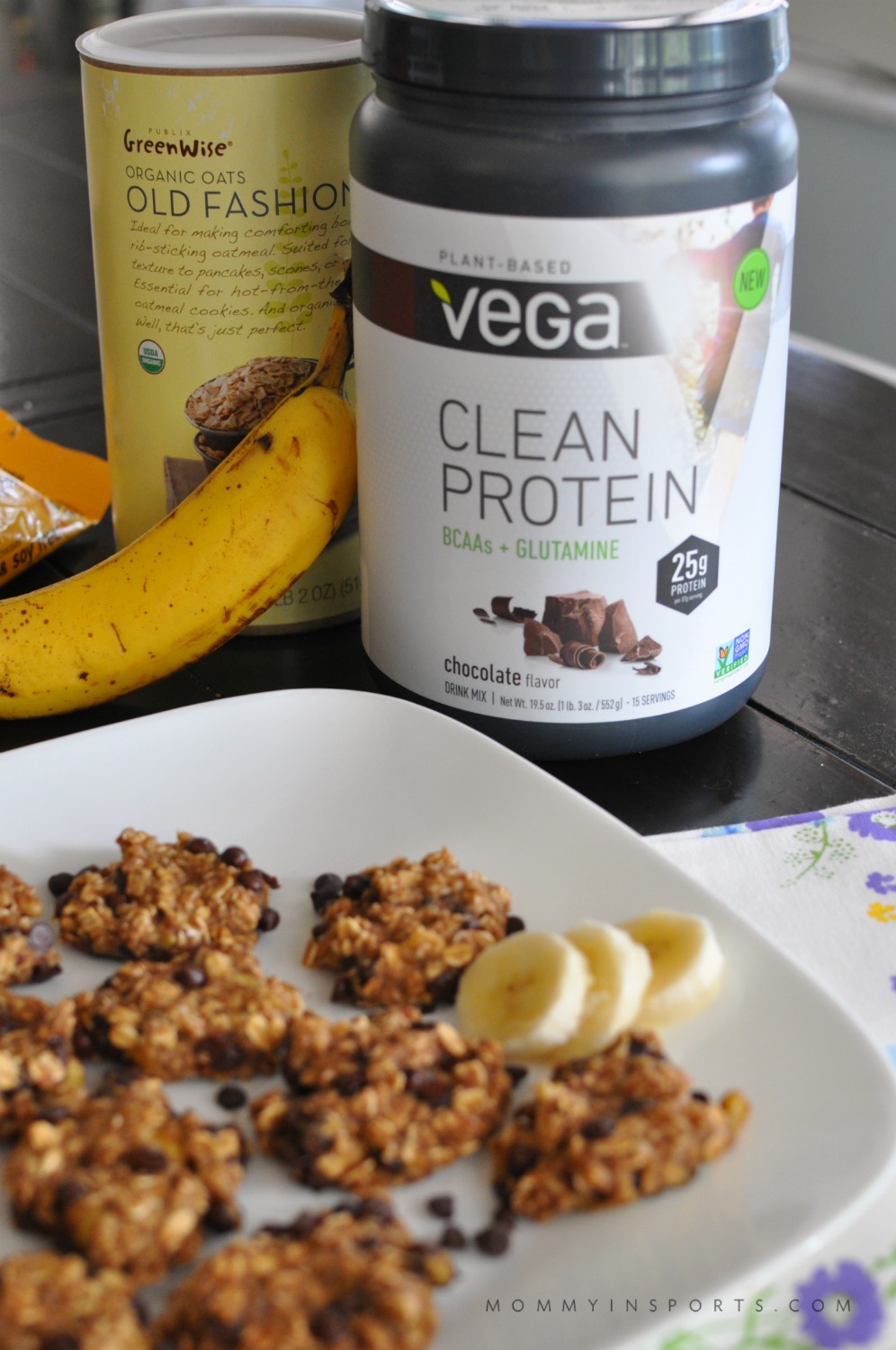 No they don't pay me, I just love their products, and literally drink a Vega smoothie everyday! Here's my fav so far, Chocolate Berry Bliss! Oh and back to the cookies, make sure you refrigerate them, they'll last longer!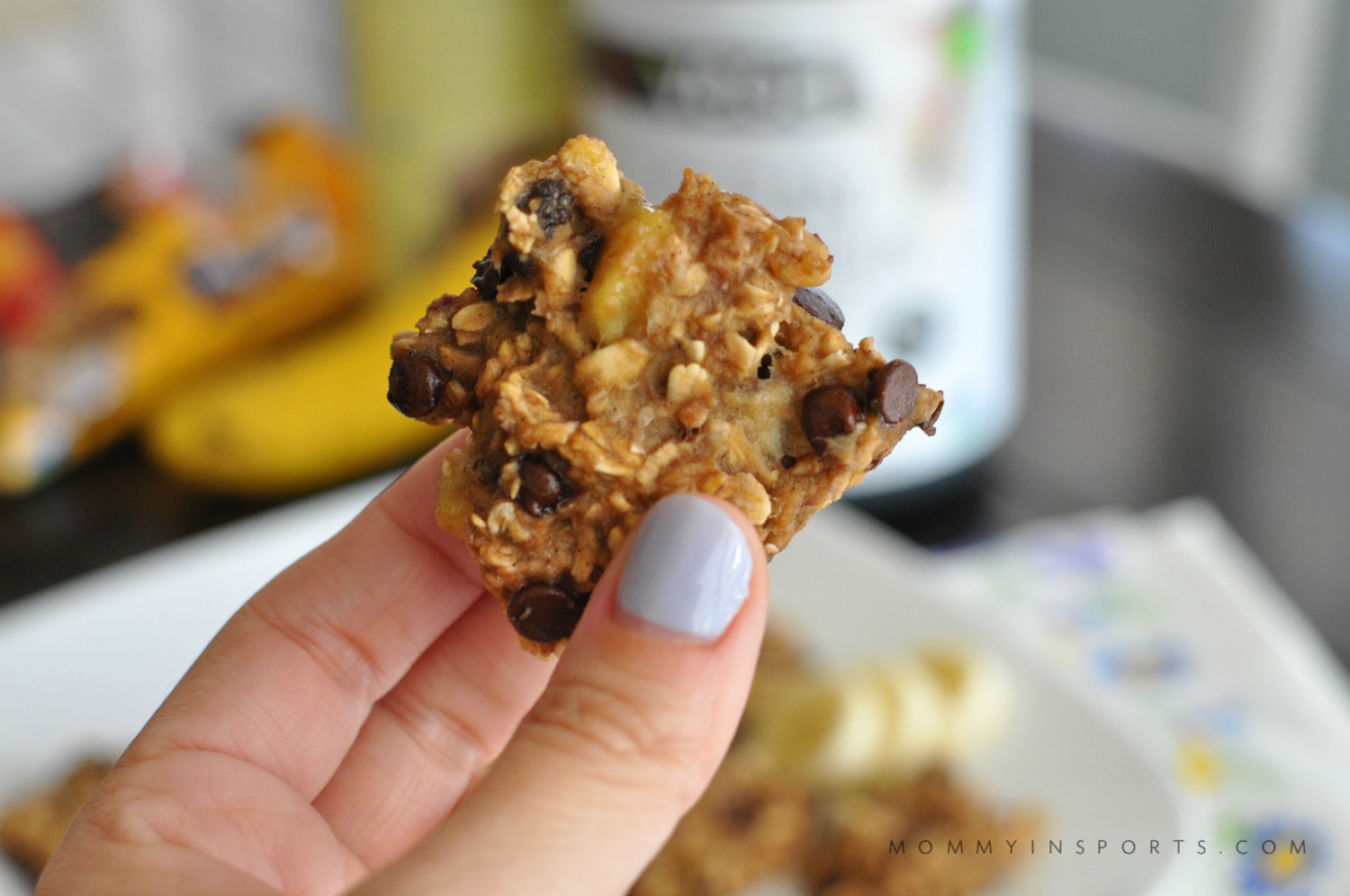 Here's the recipe below! And I was happy to learn there are several other 3 ingredient recipe cookies out there! Give them a try – you and your family won't be disappointed!
Simple Yet Delish 3 Ingredient Cookies!
2016-06-13 12:55:57
A moist and delicious 3 ingredient cookie your whole family will love!
Ingredients
1 Cup Oatmeal (or 3 Packets Instant Oatmeal)
2 Ripe Bananas Mashed
1/3 cup Mix-Ins like chocolate chip, raisins, nuts, etc.
Instructions
Mash 2 ripe bananas with a fork.
Add in your oatmeal.
Then stir in your mix-ins.
Drop by round teaspoonfuls onto a greased cookie sheet, or lined with parchment paper.
Bake at 350 degrees for 13-15 minutes
Enjoy and try not to eat them all in one sitting!
Notes
If you prefer flatter cookies, try flattening them with a glass. Otherwise they'll bake round.
Mommy in Sports https://mommyinsports.com/
Don't forget to connect on
Facebook
for more healthy family friendly recipes! You also might love these
30 smoothie recipes for kids
!